Members of the Peace Meditation at the United Nations
were able to participate in a  Function to honour

Mr. Mani Sankar Mukherji (Sankar),
Award-winning Bengali author and journalist,
and
Ambassador Anwarul Karim Chowdhury,United Nations Under-Secretary-General,
and his wife, Mariam Chowdhury

26 September 2002
Sri Chinmoy sang several of his Bengali songs while accompanying himself on the synthesizer,
and his students also performed a selection of his Bengali songs,
including special songs Sri Chinmoy had dedicated to Mr. Mukherji and Ambassador Chowdhury.
---
Afterwards, Sri Chinmoy honoured his guests with

the "Lifting Up the World with a Oneness-Heart" award.
---
Several videos were then shown about Sri Chinmoy's activities.
---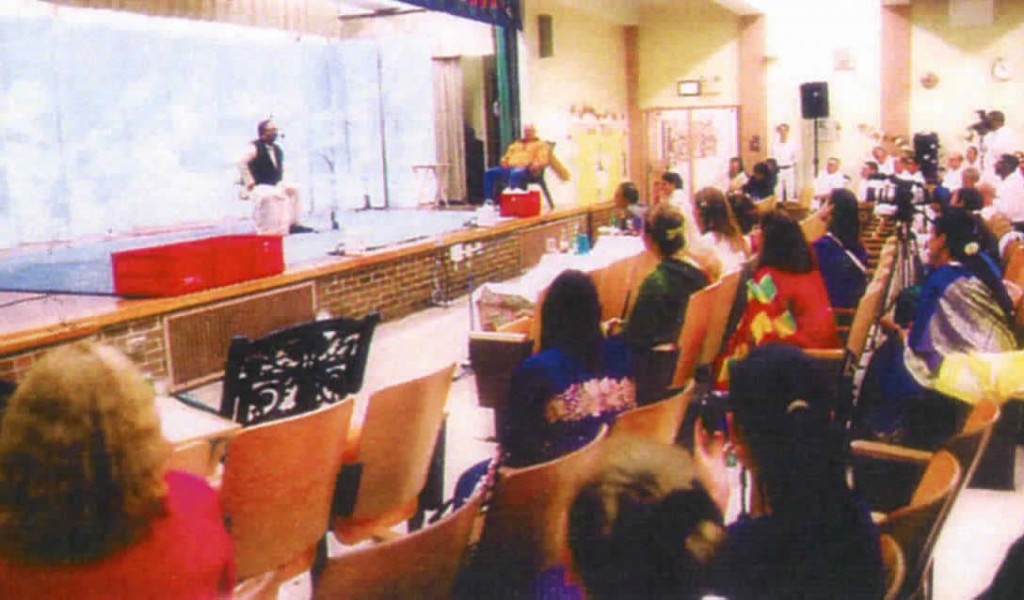 At the end of the function, Mr. Mukherji made the following remarks:
My brothers and sisters, I wish I had enough knowledge of the English language to express my inner feelings to you this evening. It was really, believe me, overwhelming.
---
---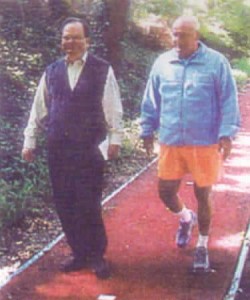 ---
BENGALI NOVELIST VISITS SRI CHINMOY
The renowned Bengali novelist and journalist Mani Sankar Mukherji spent several days in New York in late September and early October meeting and talking with Sri Chinmoy.
During his final visit to Aspiration- Ground on Oct. 2, the author called his visit a pilgrimage, saying "I never realized that in this city of New York there is so much love, so much affection, so much bhakti."
He called Sri Chinmoy a spiritual treasure that he and the Master's students share, saying he was taking half the treasure home with him and leaving the other half in New York.
– reported in Anahata Nada  – Aug – Nov 2002
---
Click on image below for larger or different resolution Photo – Image: