The members of the Peace Meditation Group at the UN were very fortunate to be present at function in Queens NY
to honour Mani Sankar Mukerji.
He is famous Bengali Author and Journalist for Amrita Patrika Bazaar (Calcutta Newspaper – read by 14 million)
the event took place on 05 October 1987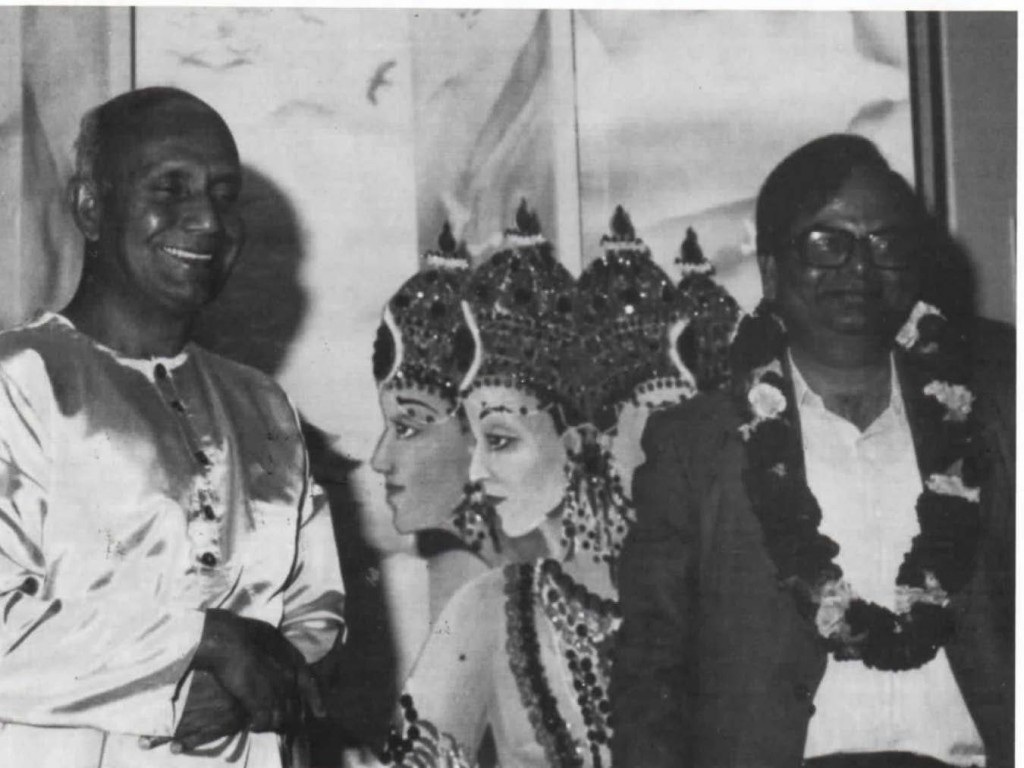 ---
The great Bengali author and novelist Mani Sankar Mukherji visited Sri Chinmoy for two days in early October. The Master honoured him Oct. 5 with a special spiritual and cultural programme.
Deeply moved, the Bengali author called his visit to Sri Chinmoy "a pilgrimage," saying: "I went out to discover America, and here in New York I have rediscovered my own land, India." He said of Sri Chinmoy: "I came with a doubtful mind, but I went back a deep believer." He also commented on how fortunate he was to be one of the first Bengaiis to tell his own people of "the great Guru Sri Chinmoy."
– Report in Anahata Nada – Aug – Dec 1987
---
Download PDF:
Click on image below to larger or different resolution Photo Image: