This post and Gallery below have More Photos from the Sept 1988 activity
held in the park that is next to UNICEF House in NY.
For initial report of event and some photos see also: PEACE LIFTS – James Grant, EXD UNICEF … SUMMARY – 1988 sep 20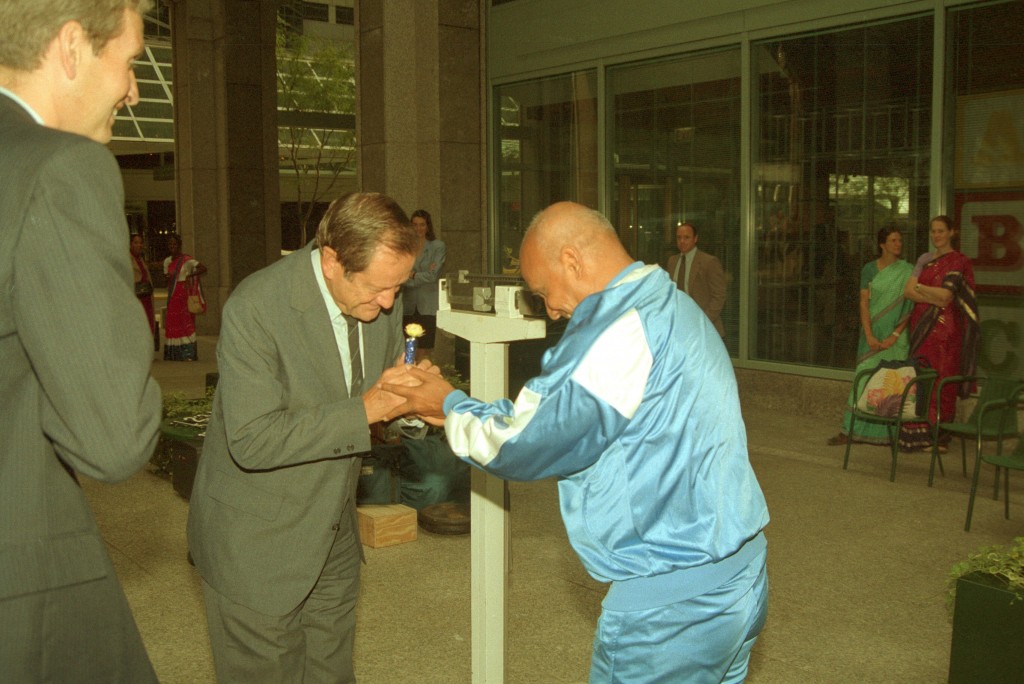 During the event James Grant, Executive Director of UNICEF, was physically lifted on a special apparatus by Sri Chinmoy, leader of the Peace Meditation at the United Nations. The 20 September lifts of Mr. Grant and other members of the UN community came at the end of an early morning seven mile peace walk (see Peace Walk)which celebrated the opening of the General Assembly.
The one-arm lift is part of a series of programmes entitled "Lifting Up the World with a Oneness-Heart" which honours individuals from various fields of endeavour.
---
Victor Soler-Sala of UNICEF with Sri Chinmoy
Reference Note: In 1970 Victor Soler-Sala became a Programme Officer for planning in UNICEF, New Delhi for five and a half years. He then was UNICEF Representative in Bogota for three years and UNICEF Representative in Jakarta for five years. In August 1983 he became Director of the Eastern Mediterranean Region. Mr . Soler-Sala is a Spanish national. (more VSS at: http://www.cf-hst.net/unicef-temp/Doc-Repository/doc%5Cdoc294984.PDF)
---
ASG and Deputy Executive Director, Marco Vianello-Chiodo* with Sri Chinmoy
Note : Marco Vianello-Chiodo* was Deputy Executive Director (external relations) from 1987 to 1993.
---
Paul Curley, UNICEF
---
Doty Po, UNICEF
---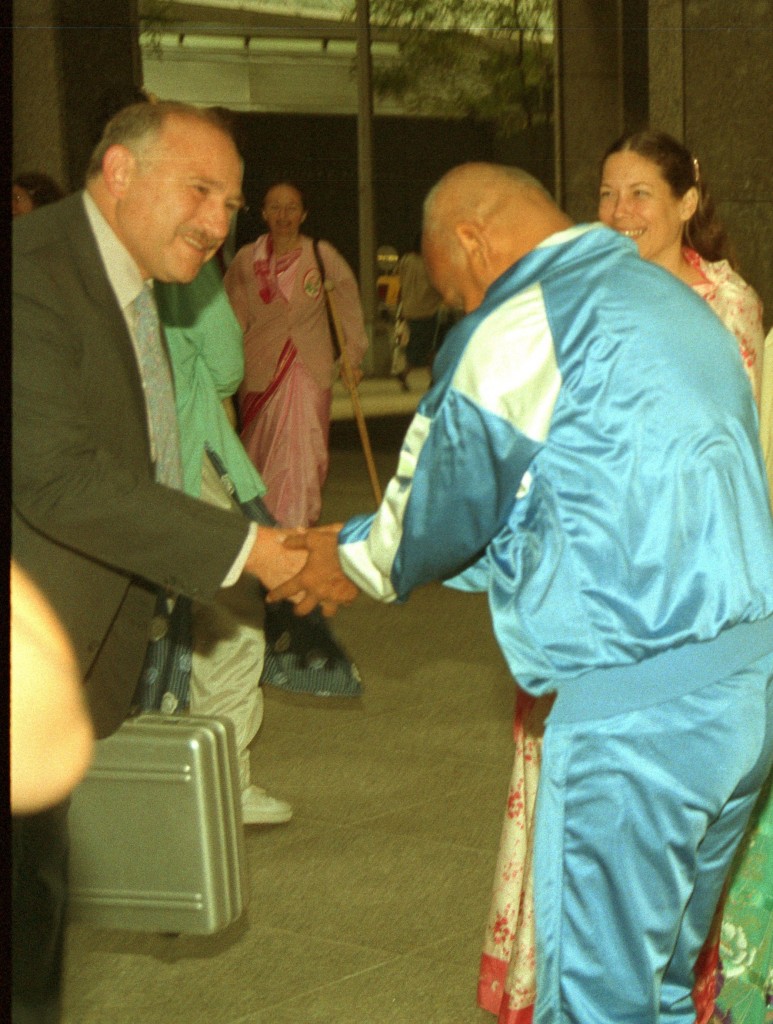 ---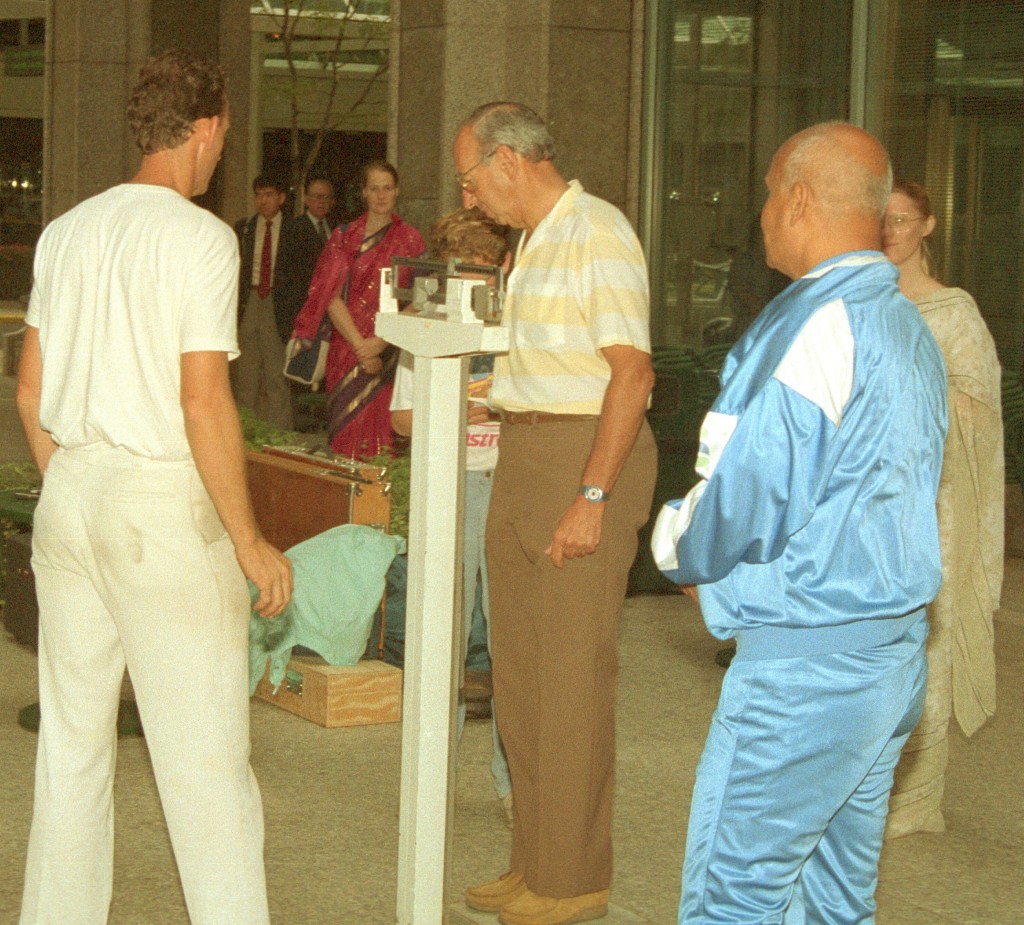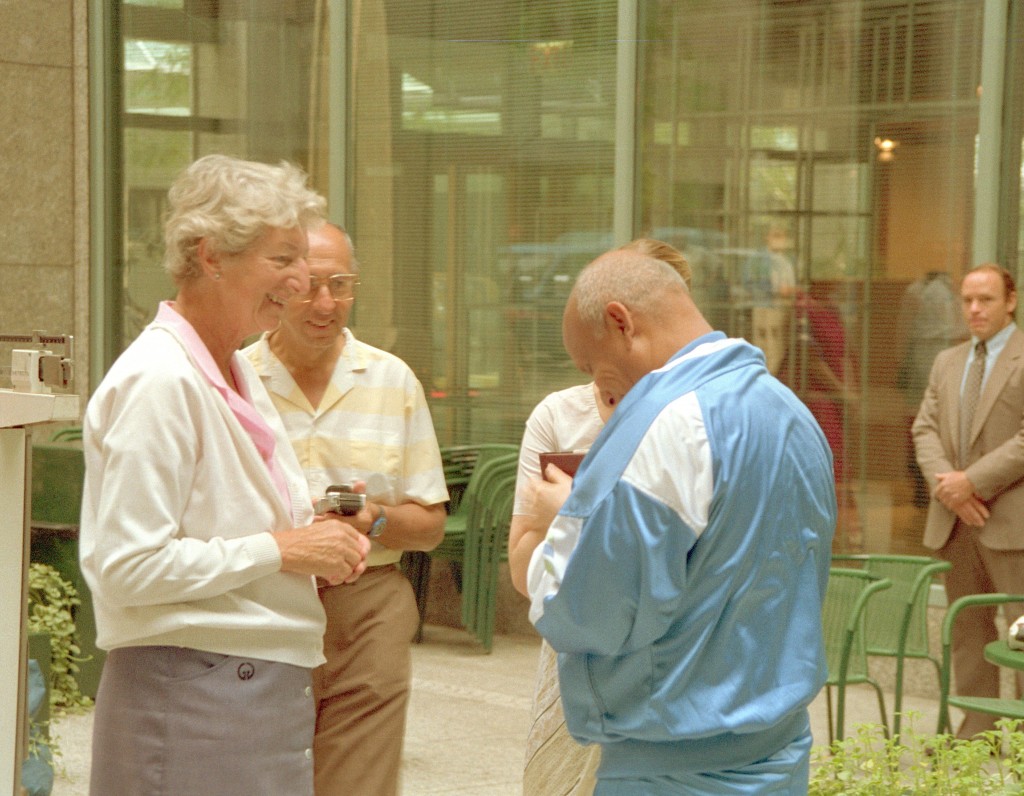 ---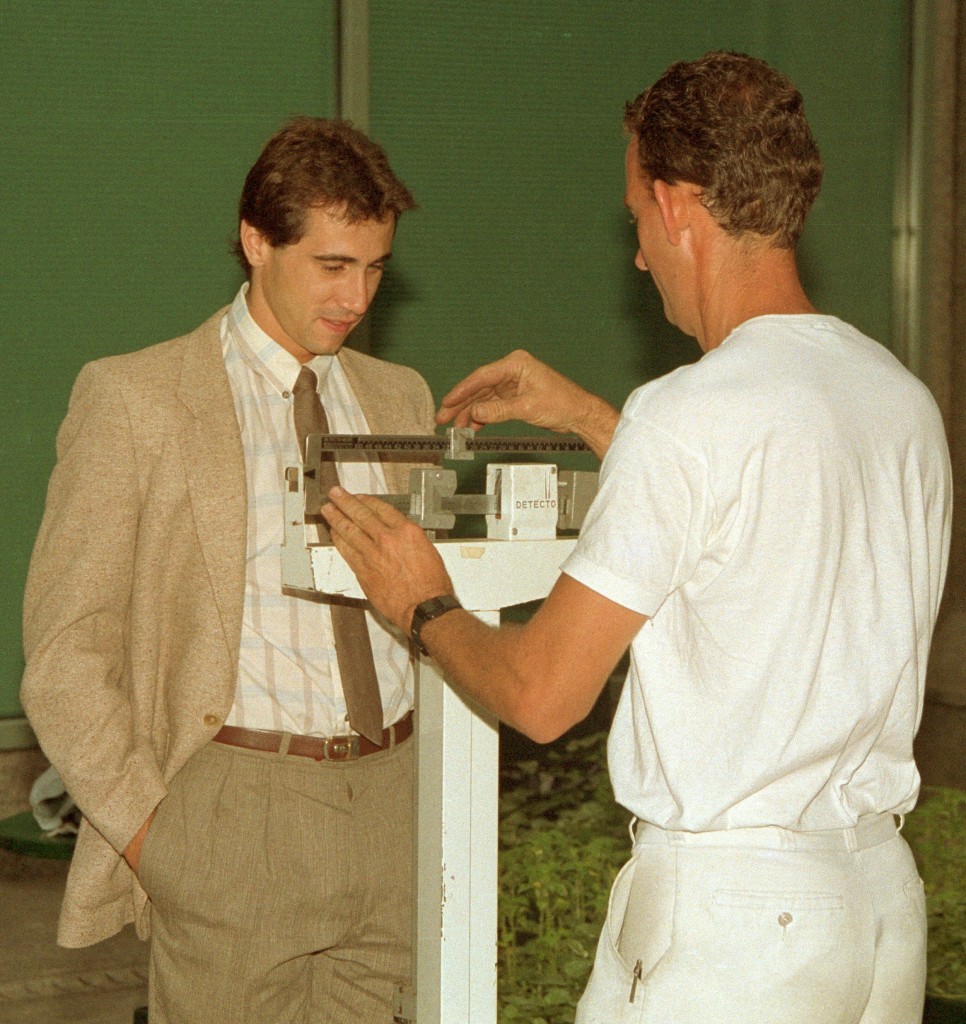 ---
see also
Click on image below for larger or different resolution Photo – Image.