H.E. Ambassador Oumar Daou,
Permanent Representative of the Republic of Mali to the UN
and Mrs. Amalle Baba Lamine Keita Daou
request the honour of your presence at a
Concert on the occasion of the opening of Sixty-eighth Session of the General Assembly
BY THE SRI CHINMOY BHAJAN SINGERS
an international vocal and instrumental ensemble
led by Ms. Ranjana Ghose
THURSDAY, 22 AUGUST 2013 – 1-2 P.M.
DAG HAMMARSKJOLD AUDITORIUM
UNITED NATIONS, NEW YORK
(Please enter through the Visitors Entrance, First Avenue and 47th Street.
You will be directed to the performance venue from there.)
Admission free FOR INFORMATION: 718-291-0364
Light refreshments will be offered following the performance
IN COOPERATION WITH THE PEACE MEDITATION AT THE UNITED NATIONS
AND THE UNITED NATIONS SRC MUSIC APPRECIATION SOCIETY
---
---
At the end of the concert there was available for all guests a take away lunch in a Gift Bag,
Offered by the Sri Chinmoy Bajan Singers, Prepared by Annam Brahma Restaurant in Queens.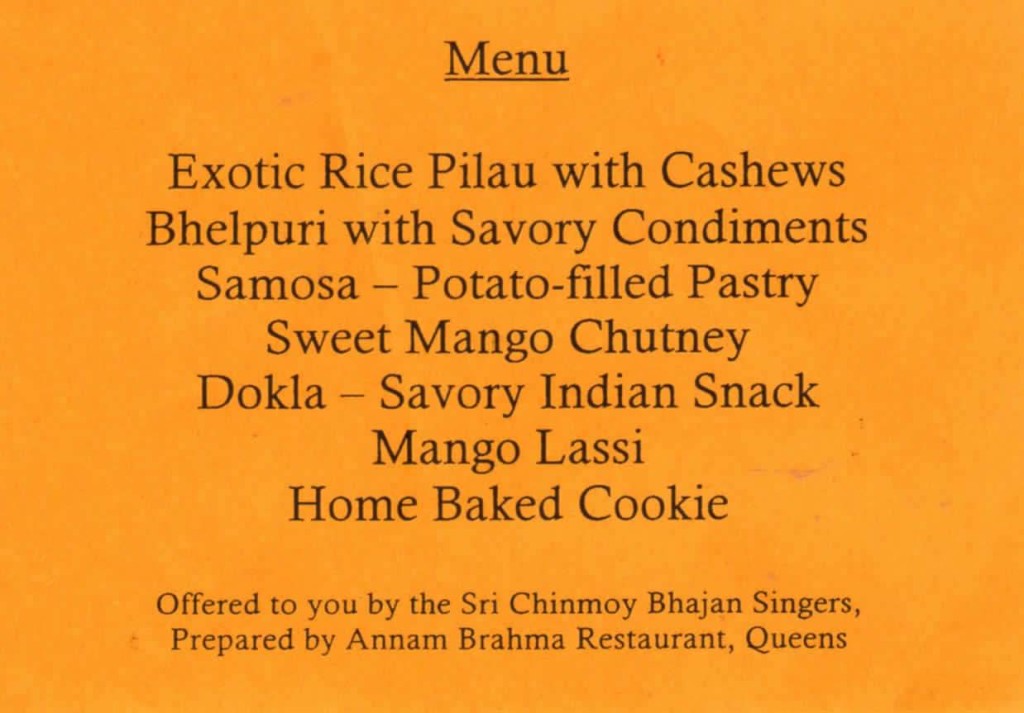 Photos or more narrative from event to be added.
Click on image below for larger or different resolution photo – images.