1. Room of Quiet "Meditation Room"
Redesigned in 1957 by Secretary -General Dag Hammarskjold.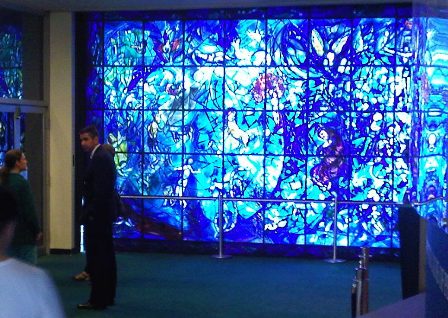 photo outside the Meditation room 2011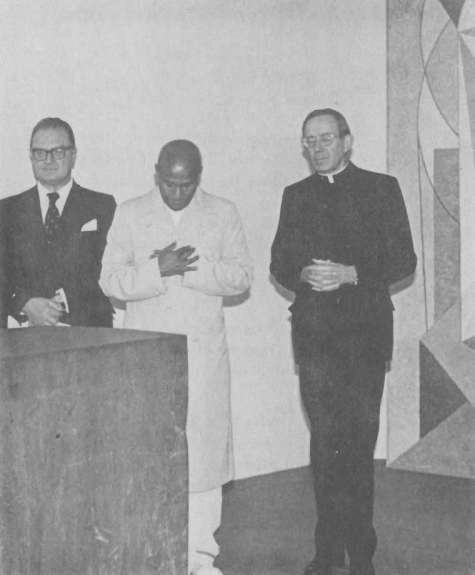 photo inside Mediation Room for special event 1977
(for more photos, background and some fascinating history about the room)
2. Church Center for the United Nations – Chapel
(44th St & 1st Ave.)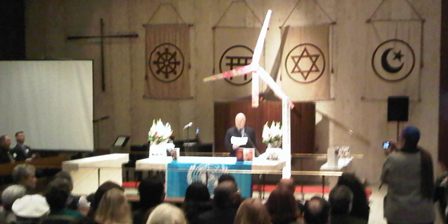 Photo inside Chapel 2011
In between scheduled programes 1st floor can be quiet retreat.
Events and luncheons also held sometimes on second floor (especially if food served).
(more photos and links to some programs held here)
3. Episcopal Church Center – Chapel
(815- 2nd ave)
Photo of Outside doors. The Chapel is inside inside directly to left as enter.
Photo inside chapel
(More including on times open and photos)
4. UN Flower Garden
inside the garden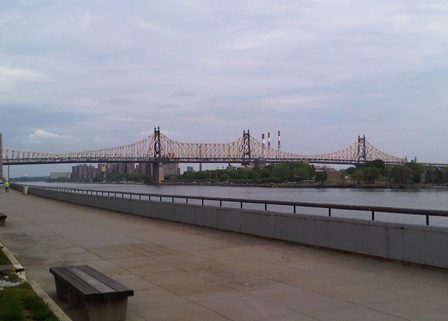 Looking from garden walkway towards river and 59th St. Bridge
5. Holy Family Catholic Church
Outside – ON 47th st between 1st and 2nd ave.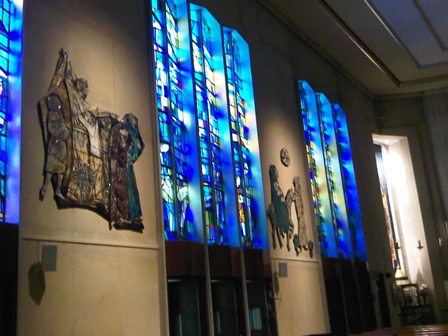 Inside
Don't miss the small garden next door
6. Dag Hammarskjold Plaza and Hepburn Garden
Plaza looking from Second Ave to First Ave on 47th st?
.
Marker for Katharine Hepburn Garden
7. James P. Grant Plaza
– Next to UN Children's Fund (UNICEF, 3 UN Plaza on 44th st).
UNICEF – pocket park – Convenient and Nice in good weather – but tends to be busy
8. Peter Detmould Park and Dog Run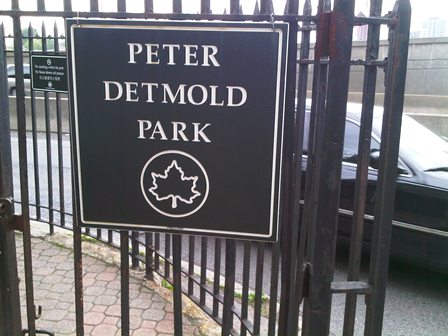 there are two entrances for the park
9. Park or Plaza on east 47th ST
Between first an Second Ave – Adjacent to One DH Plaza
10. One Hundred UN Plaza Condominium
(On NE Corner of 48th Street ? and First Ave)
11. Dag Hammarskjold Public Plaza
On Second Ave, NW corner of 46th St?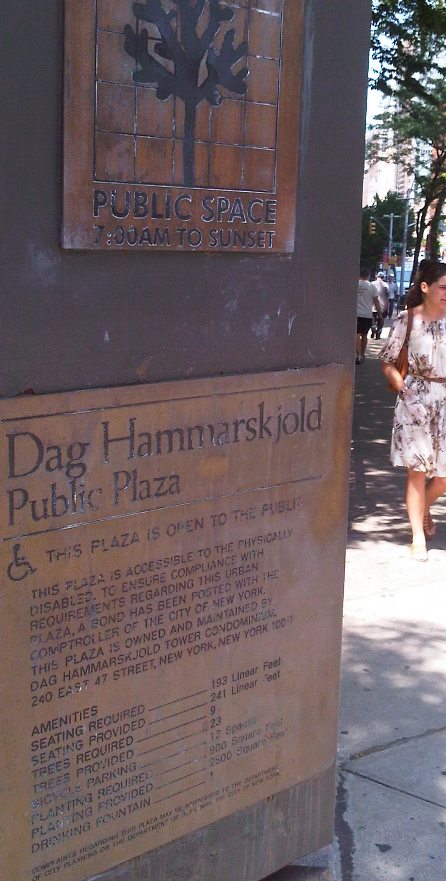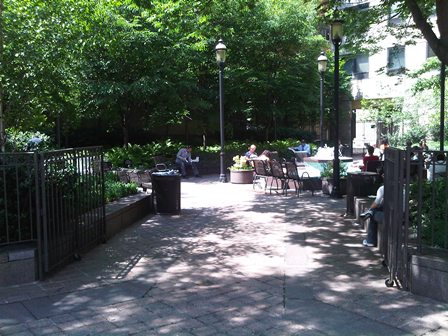 12. Turtle Bay Music School
13. – Gantry Plaza State Park –
474 48th Avenue, Long Island City, NY 11109, 718-786-6385
take the #7 subway one stop to queens (Vernon-Jackson) and walk a few blocks to the river.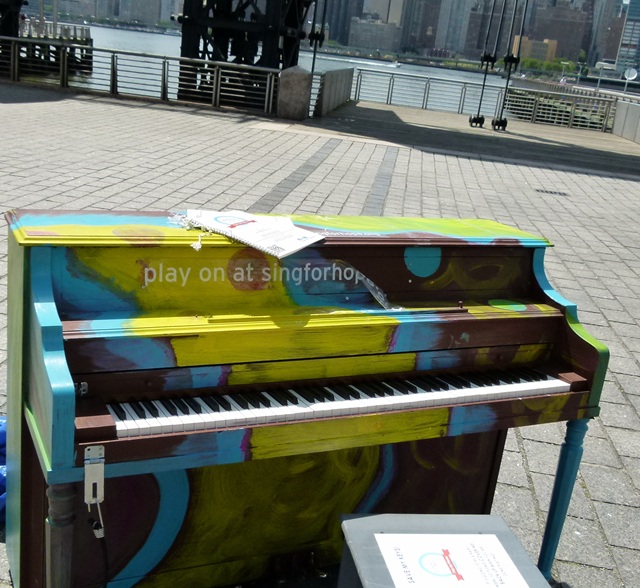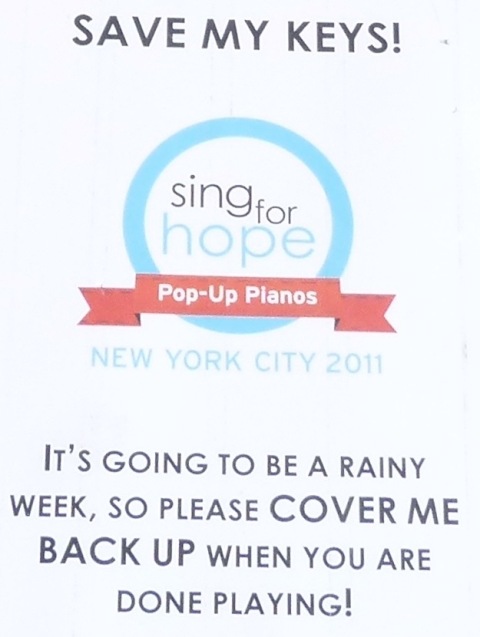 Ships and boats passing by…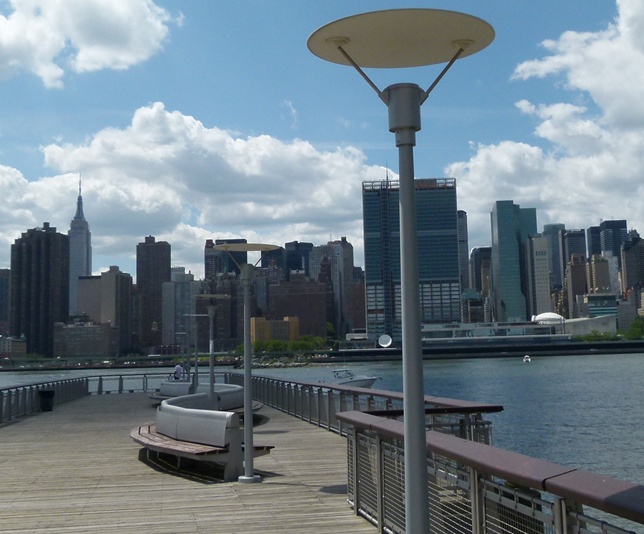 — – – – – – – – – – – ———————————————————————-
link to another page wit
UN Community Spaces: UN In NY -taking a break
get some better photos