After his passing in 2007, A short 2 page summary with some photos was produced that showed the wide breath of Sri Chinmoys activites beyond his leadership of the Peace Meditation at the UN.
Highlights included:
Literature and Lectures
Music and Concerts
Jharna-Kala Artist
Service to the United Nations
Weightlifter, Runner and Athlete
Humanitarian Service
World Harmony Run
Sri Chinmoy Centres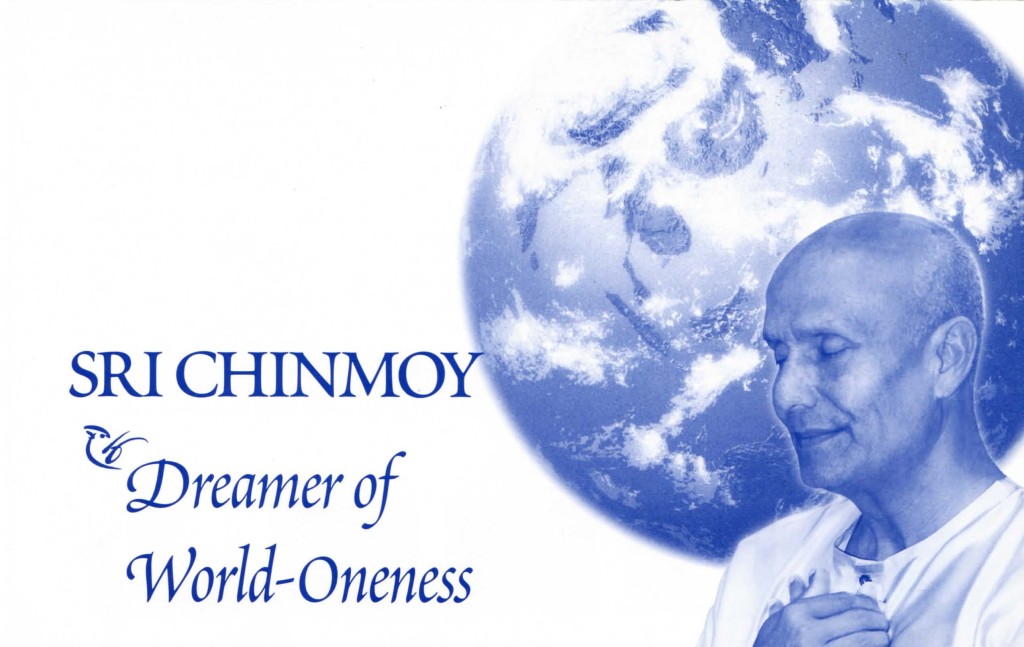 2008-or-later-sri-chinmoy-Dreamer-of-World-Oneness-2-page-ocr
Sri Chinmoy tirelessly dedicated his life to the dream of world peace and to the fulfilment of the unlimited
potential of the human spirit. A prolific author, poet, artist and musician, an avid athlete, a respected spiritual leader, a dedicated peace-lover, and a devoted humanitarian, Sri Chinmoy–who passed on in
2007–continues to inspire and encourage countless people around the world through his creative
endeavours, through innovative peace activities, and through the example of his own life.
Dwnload-PDF:
2008-or-later-sri-chinmoy-Dreamer-of-World-Oneness-2-page
2008-or-later-sri-chinmoy-Dreamer-of-World-Oneness-2-page-ocr-text-readable
Click on gallery image below for larger or different resolution photo – image: