The Secretary-General's message to  Sri Chinmoy:
---
THE SECRETARY-GENERAL
22 September 2000
Dear Sri Chinmoy,
I am pleased to join the many friends and well-wishers from around the
world who have conveyed to you their birthday greetings as you enter your
70th year.
Let me also take this opportunity to' express my appreciation for Your
30 years of dedication to the United Nations.
Through your prayers, meditations,
concerts and global "Peace Run", your work has linked peace-lovers in more than
100 countries and complemented that of the world Organization.
I encourage you to continue in this creative and dynamic service.
Sincerely yours,
(signed)
Kofi Annan
Sri Chinmoy
New York
---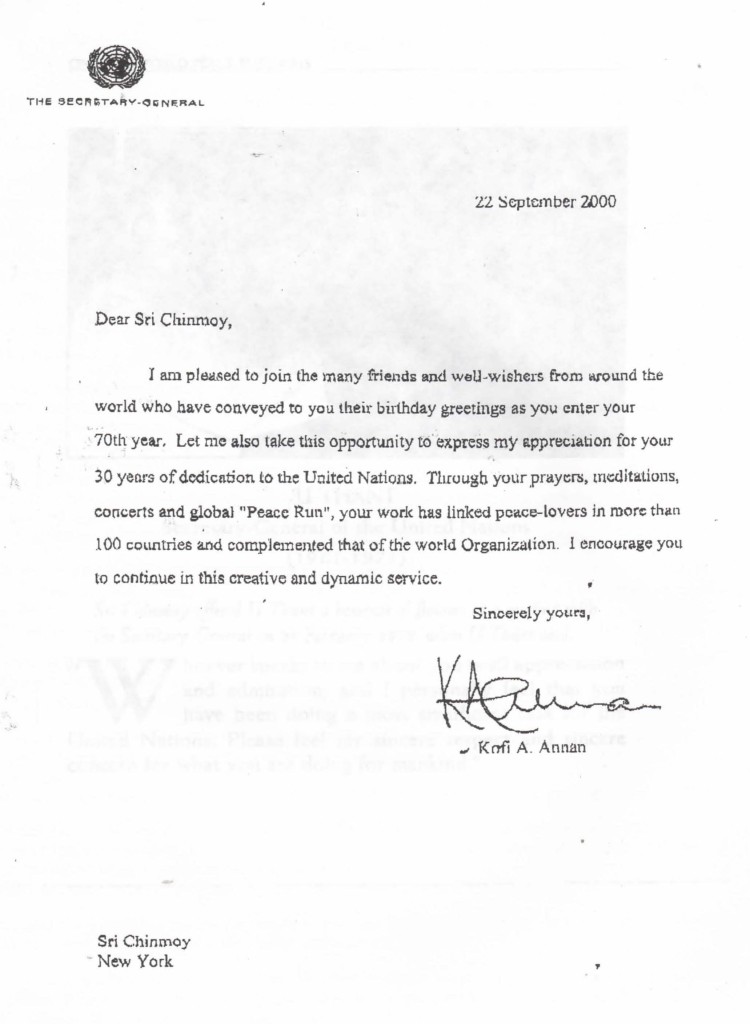 Download PDF:
Additional Text and Photos of event to be added as available.
---
Click on image below for larger or different resolution Photo – image: