on 22 March 1994, Mr. Alexander (Sandy) Davidson, Principal Technical Adviser for the United Nations Development Programme, was honoured by Sri Chinmoy and the Meditation Group at the U.N  on the occasion of his retirement.
An inspiring story of some of Sandy Davidson's accomplishments were featured in Oneness-Arrival-Shore – 1988 Nov 05, OAS/88-06 publication
Click on page below to expand: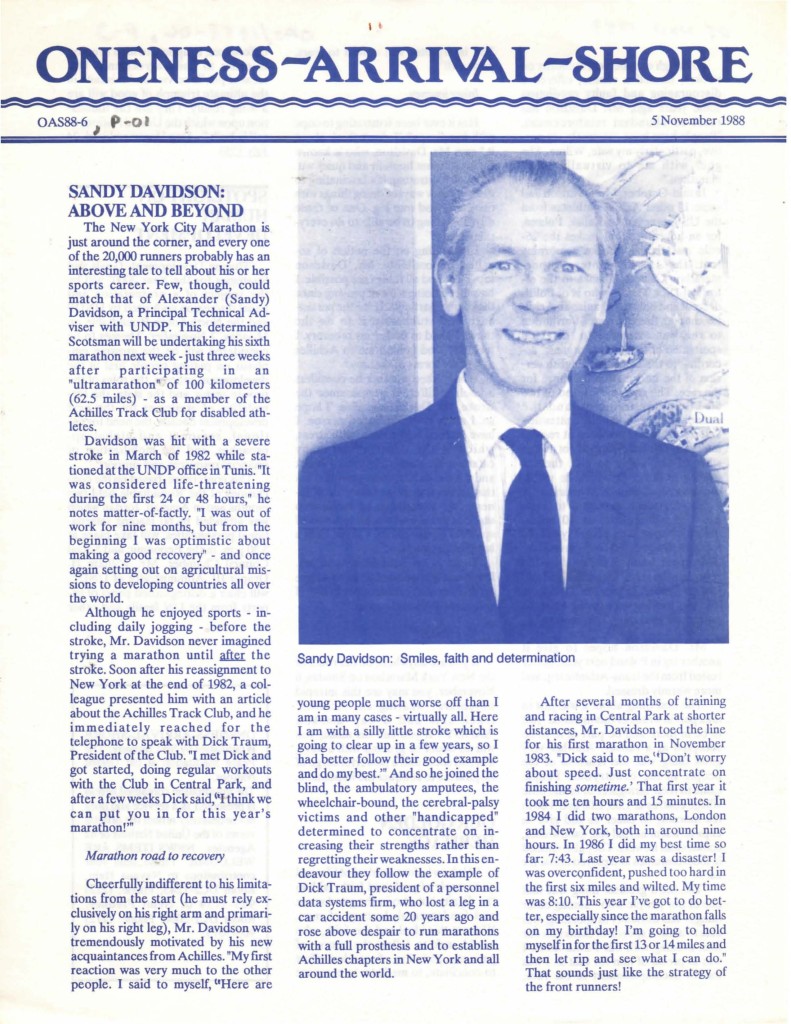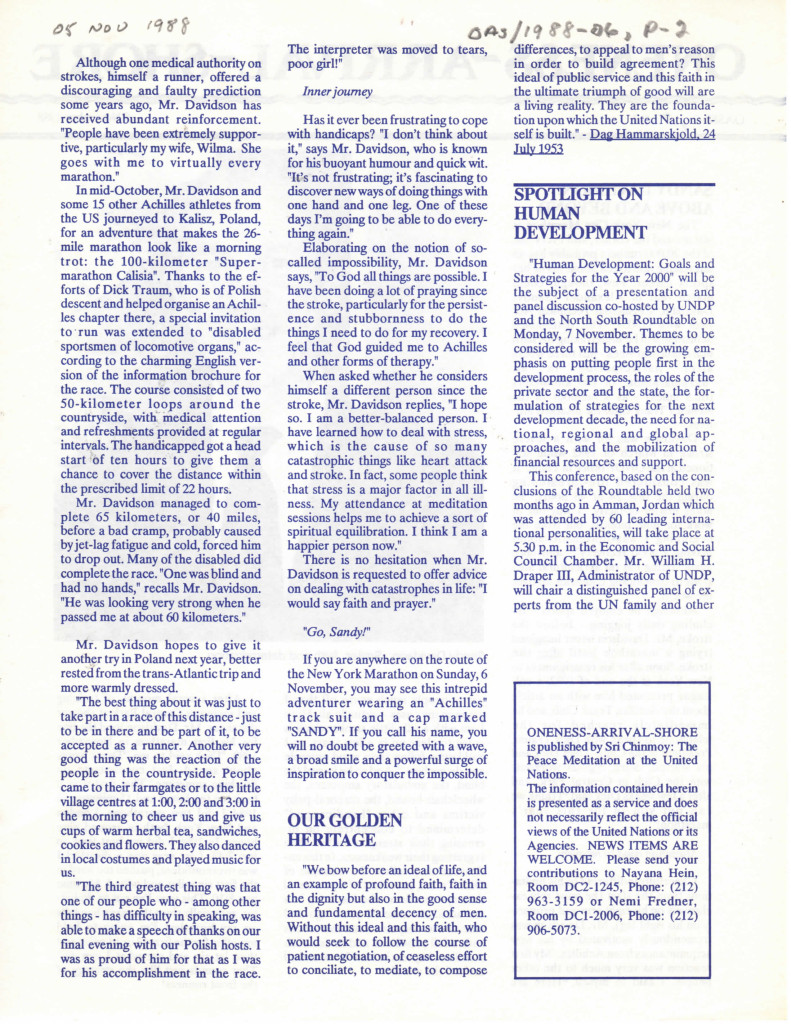 Below are some photos of Sandy at different events with Sri Chinmoy and others over the past decade.
---
This set of 3 Photos had Sri Chinmoy's handwritten message-title on the back
1. Your aspiration-confidence wins in the battlefield of Life – Sri Chinmoy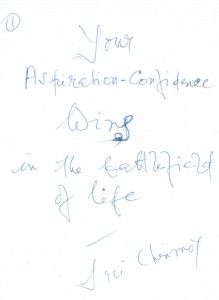 2. Your Oneness-Heart-Boat is sailing to the Golden Shore – Sri Chinmoy
3. Your life's Patience-Light swims in your heart-sea's tranquility-Delight. – Sri Chinmoy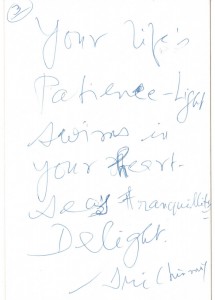 ---
1985 nov 05
---
1988 November 08 at U.N.
---
Lifting up the World with a  Oneness Heart
April 08 1989
---
 Running The Sri Chinmoy Thanksgiving Half Marathon in Flushing Meadow Park, NY
---
 Sandy Davidson is a Proud and Happy Member of  the Achilles Track Club
And a little break ta the Annam Brahama Restaurant in Queens to Celebrate afterwards.
---
November 07 1989 at the United Nations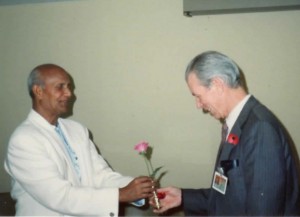 ---
A Special Plaque for a special person