U Thant Peace Award, 28 September 1991 – Overview
Details on:
Welcome and highlights of Professor de Marco's life and contributions
Mr. Adhiratha Keefe, Master of Ceremonies: Last year was a remarkable one for the United Nations and the world community; it was one of failures and victories, of war and peace. Throughout this remarkable year, a remarkable man served as President of the General Assembly – the Honourable Professor Guido de Marco, Deputy Prime Minister of Malta and  Minister for Foreign Affairs and Justice.
The recent 45th session of the General Assembly
During the 45th General Assembly, Dr. de Marco offered the world community a caring, concerned and yet dynamic leadership at a time when the evolution of a new multipolar environment was emerging. This unique leadership came at the point when the world community was ready to recognise its own increased spiritual dimension and inherent unity.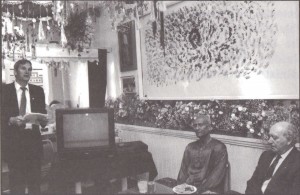 Mr. Adhiratha Keefe serves as Master of Ceremonies.
 Under Professor de Marco's guidance, this. new perception of the world was paralleled in the General Assembly. He saw the General Assembly as a forum within which a unified spirit merged the spiritual depth of the East and the dynamic development of the West. Through personal example, Professor de Marco exemplified this synthesis in all that he did, from practical reform proposals to his quest for humanitarian priorities. He offered a unique vision, a combination of dedication and action in an interdependent peace-loving globe. (more)
Education , National and International service
Professor de Marco has come to the United Nations in the course of a long and illustrious career of service to his country and to the international community. Educated in philosophy, economics and Italian, he later obtained the degree of Doctor of Laws, distinguishing himself as both a practitioner and a professor of criminal law at the University of Malta.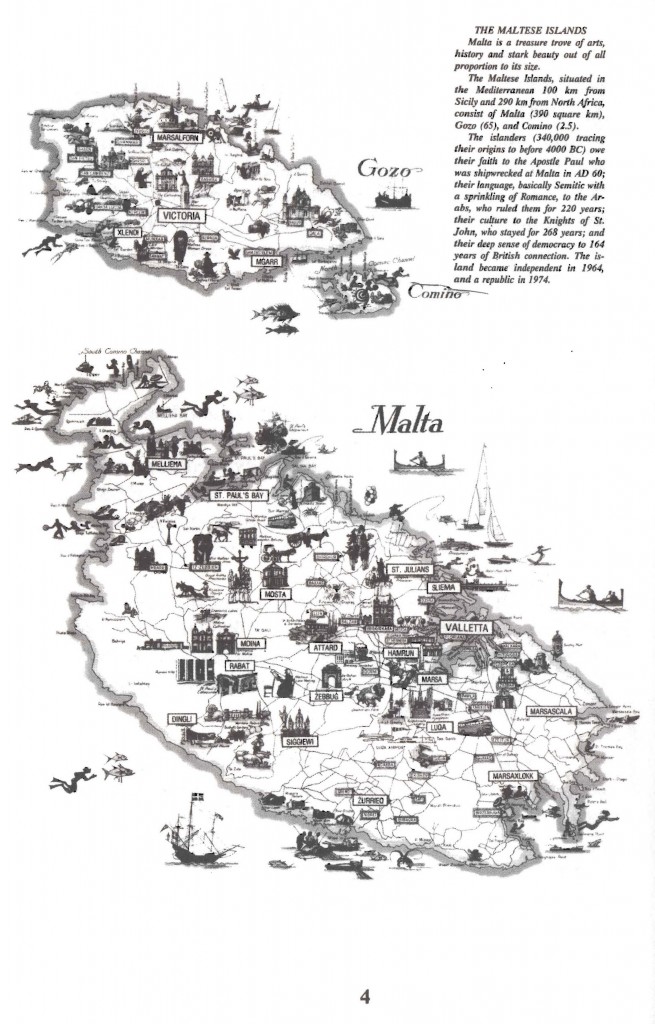 He has served in the Parliament of Malta and has held high posts in the National Party. In 1967 he represented Malta at the Parliamentary Assembly of the Council of Europe, thus expanding the geographic scope of his profound concern.
Support for rights, multicultural and international understanding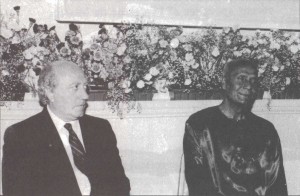 Professor de Marco has long been a champion of human rights, serving as defense counsel in many cases and also incorporating the principles of human rights into Maltese domestic law, which was a precursor to his later extensive work to encourage human rights in international law.
Professor de Marco has actively participated in a number of international associations and conferences and has consistently revealed the rare qualities of a genuine global visionary. He has often stated his support for the basic rights of freedom of association and assembly, so important to democratic institutions. Coming as he does from a small, multi-cultural nation, Professor de Marco has perhaps always enjoyed a unique international perspective. We perceive in him a brilliant mind and a devoted heart that embrace the entire world with the same intensity, understanding and concern as they embrace his own island nation.
Thus, It is a privilege for us day to offer to Professor Guido de Marco the U Thant Peace Award.
===========================================
For Complete award ceremony see also:
U Thant Peace Award 1991 (a) Sept 28 – Overview
and more details:
U Thant Peace Award 1991 (b) Professor de Marco's life and contributions
U Thant Peace Award 1991 (c) Professor de Marco previous statements
U Thant Peace Award 1991 (d) Background – Previous Recipients
U Thant Peace Award 1991 (e) Songs: Mr. de Marco, Malta and Recipients quotations
U Thant Peace Award 1991 (f) Response Mr. de Marco – Recipient
U Thant Peace Award 1991 (g) Informal Remarks
U Thant Peace Award 1991 (h) Media Coverage: Malta & USA