Austrian President Kurt Waldheim offered his support for Peace Run '91 and welcomed Sri Chinmoy to Vienna on 7 June 1991.
The former United Nations Secretary-General presented Sri Chinmoy with the medal of the President of the Republic of Austria and a silver plate commemorating the President's 70th birthday.
Excerpts from President Waldheim's remarks follow.
H.E. Mr. Kurt Waldheim, President of the Republic of Austria: Sri Chinmoy, my dear friends, many thanks for coming here. In this way I could renew my friendship with your leader, Sri Chinmoy. I remember with pleasure the many encounters we had in New York at the United Nations during the years I was Secretary-General of the United Nations. I also know your enormous effort for peace and international understanding, which is more important than ever nowadays.
I thank you also for the beautiful song which was composed when I was still at the helm of the United Nations. I was very touched by the fact that you came here to repeat this song of peace for me.
I think the world has changed in the last couple of years. Things we had never expected before, when we were over in New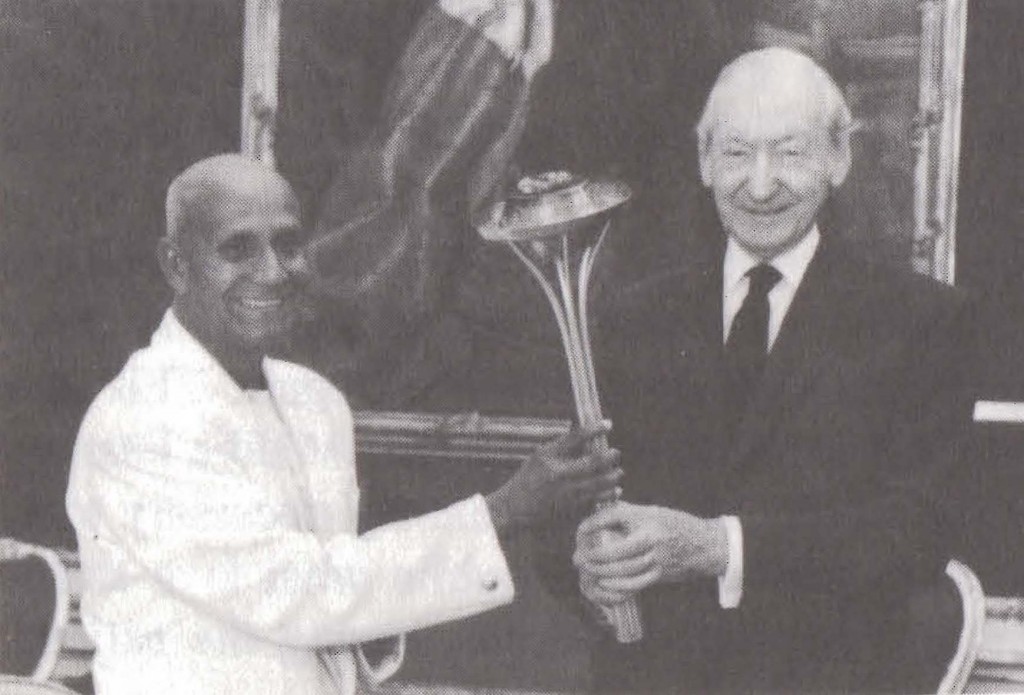 York at the United Nations, have happened. The East-West confrontation is over; the Cold War is over. We are now beginning an era of understanding and international cooperation. We have seen already some of the positive results in the settling of international conflicts in different parts of the world.
I think we have to be grateful for this peaceful development. Of course, we should not be naive and believe that now the eternal era of peace has begun. This is not so. There are still areas of conflict in the Middle East and other parts of the world, so it is absolutely necessary to continue our efforts to explain to the public what is at stake and to work for a better understanding among the nations of the world.
Again, many thanks for your dedication to the work of peace, and I wish you all a good life and success in your important endeavours.
Sri Chinmoy, my dear friend, my best wishes for continued success in your most noble efforts for peace and security in the world.
* * * * * * * * * * * * * * * * * * * * *
Appears in Meditation at the United Nations – 1992 Jan – Mar, Periodic Bulletin
---
Gallery: