The President of the forty-fifth session of the United Nations General Assembly, Professor Guido de Marco, joined Sri Chinmoy and members of the Peace Meditation for a luncheon in his honour at Annam Brahma Restaurant on 1 May 1991.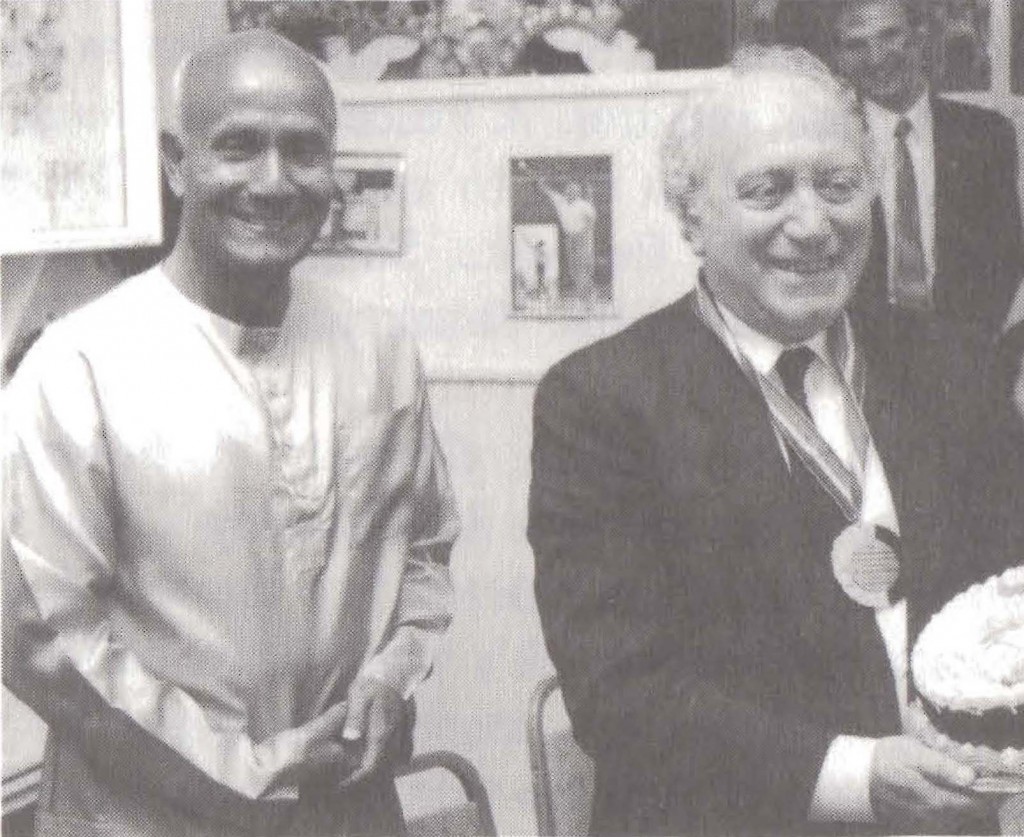 At the end of the afternoon, Professor de Marco commented as follows:
H.E. Prof. Guido de Marco: What a pleasure it has been to come here.
When we saw the video of the meeting which you had with U Thant, I understood that as much as all of us are involved in our work and the difficulties and responsibilities which our work carries, we always need to remain aware of the inner light, the sense of belonging to others, which you express so well.
I think this is the message which you have been teaching all these years, and it is this message which I am taking from here.
*  *  *  *  *  *  *  *  *  *  *  *  *  *  *  *  *  *  *  *  *
Report of 01 May luncheon appears in Meditation at the United Nations – 1992 Jan – Mar, Periodic Bulletin