Members of the Peace Meditation Group at the United Nations were present for a special event in Queens and some were part of a special performance when the
INDIAN AMBASSADOR to the USA was HONOURED BY SRI CHINMOY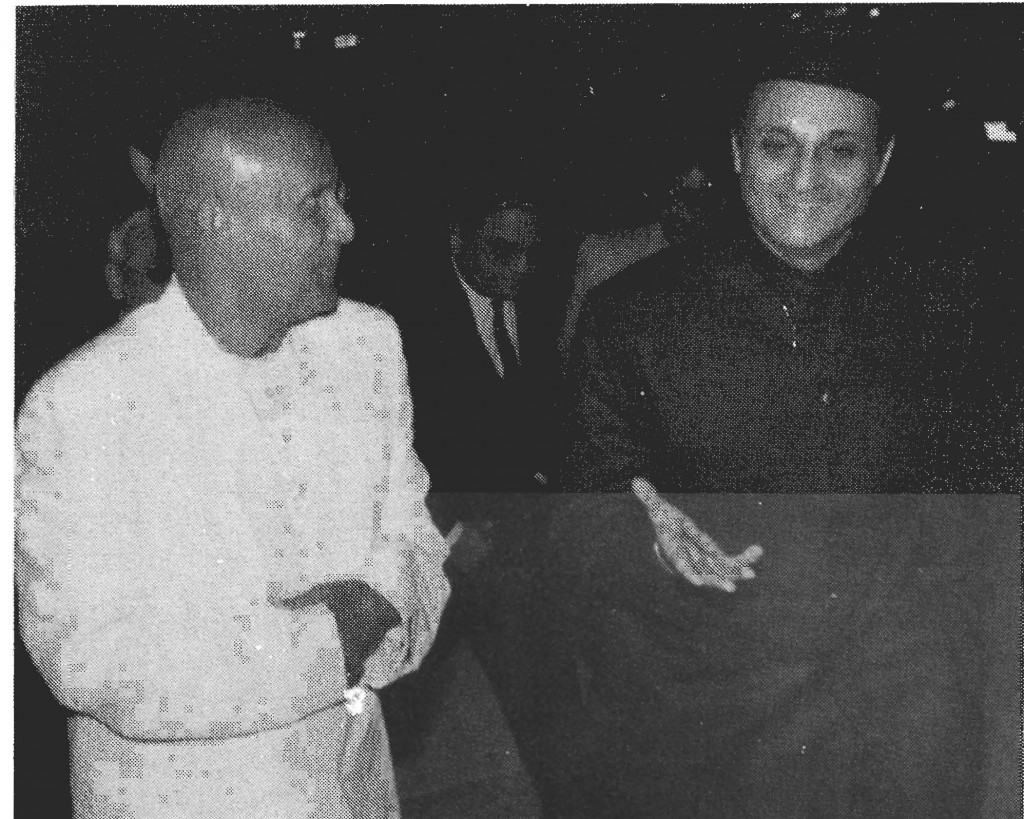 ---
India's Ambassador to the U.S., Karan Singh, enjoyed an evening of what he called "Shivamaya" -several hours permeated by the presence of Lord Shiva-when he met with spiritual leader Sri Chinmoy Oct. 4.
In a hall decorated with pictures and statues of Shiva, Karan Singh sat under a draped canopy as a guest of honour for performances of spiritual music and drama by Sri Chinmoy and his students.
Moved by the event, the Ambassador sang two devotional songs about Lord Shiva and praised Sri Chinmoy for "playing an extremely valuable role" in helping mankind open itself to "the power and glory of the divine."
The evening ended with a home cooked Indian meal, topped off by a cake decorated with a picture of Karan Singh's face.
– excerpt from Anahata Nada August-November 1989
---
Download PDF:
Or click on image below to see larger or higher resolution photo – image: