Cheered on by diplomats, runners and friends, Bansidhar Medeiros completed his 3,200-mile coast-to-coast Peace Run Jan. 24 1986 at the plaza of the United Nations.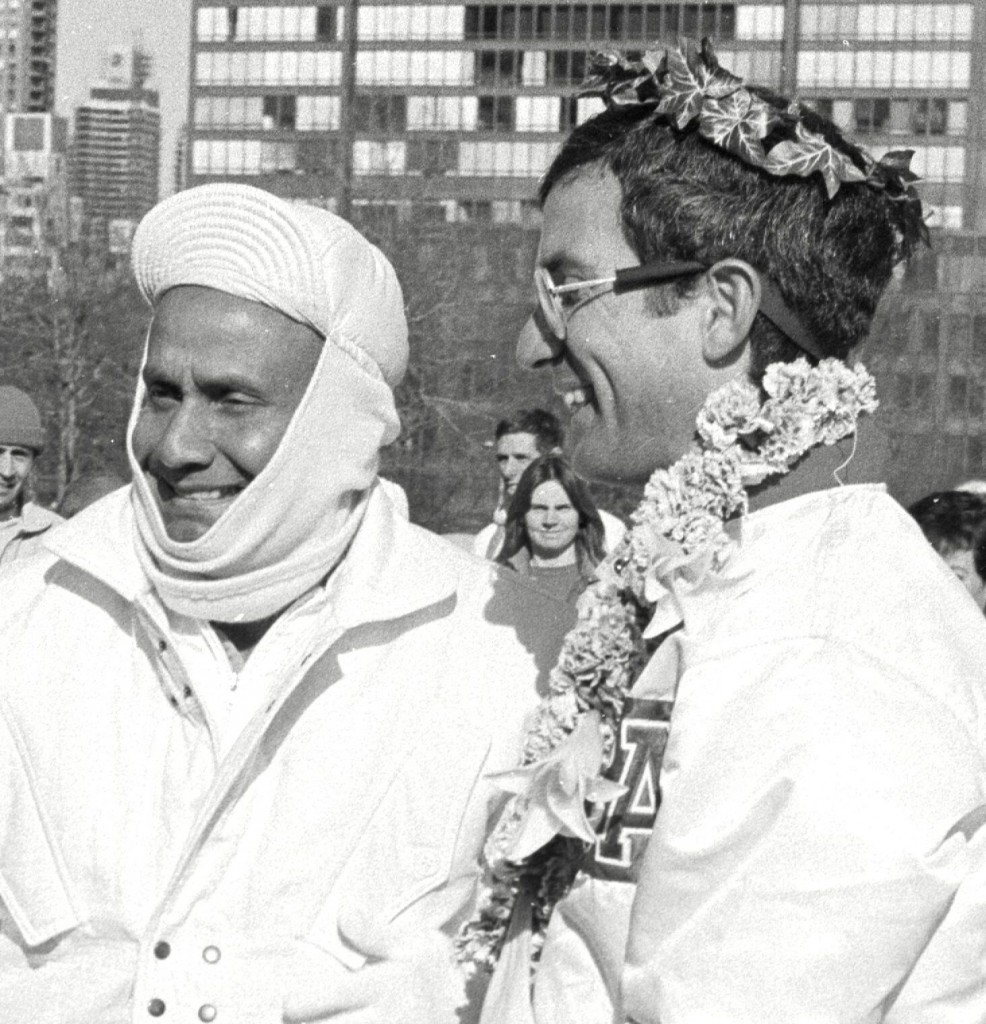 His solo run, called 'The Everest Aspiration-Journey," was the first American sports event commemorating the International Year of Peace.
The 32-year-old-publications editor dedicated the run to the goals of the International Year of Peace and to his spiritual teacher, Sri Chinmoy who has been leading Peace Meditations at the U.N since 1970.
Bansidhar began his three-and-a half month odyssey at San Juan Capistrano Beach, California, on Oct. 9 1985, during the 40th Anniversary Year since the UN's founding.
5. The journey brought him through 30 states, averaging 30 miles a day.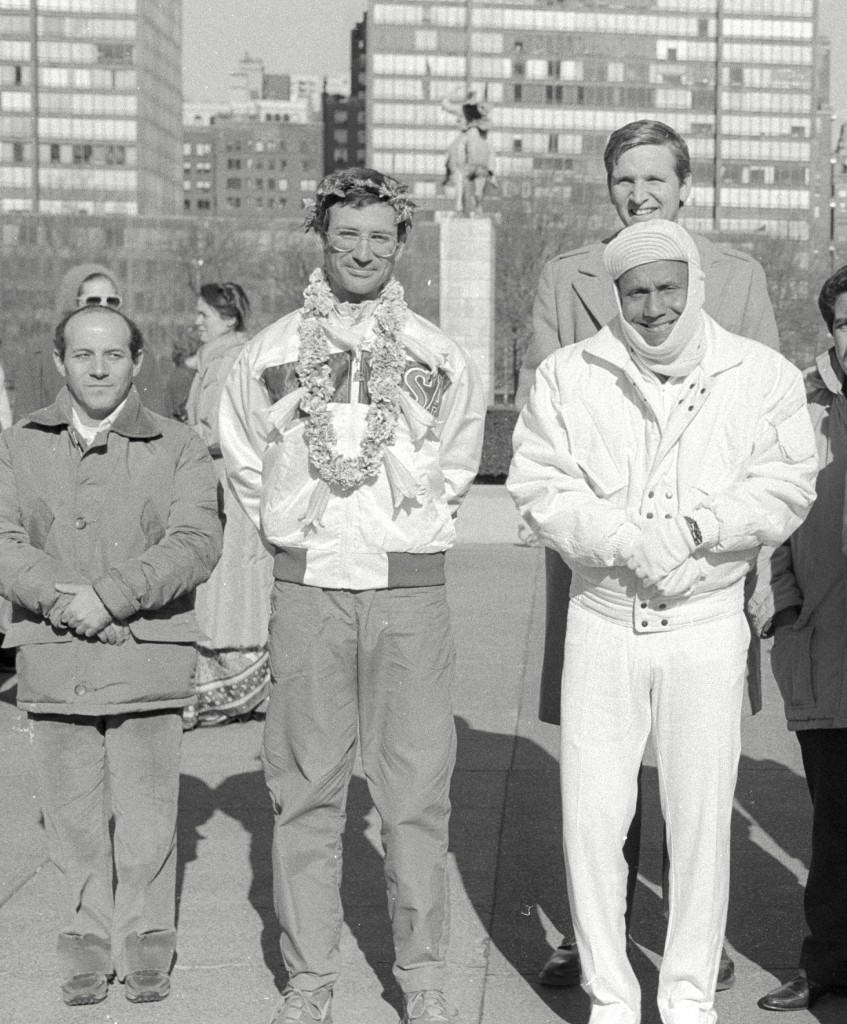 Sri Chinmoy told Bansidhar afterwards that his "supreme achievement is a most illumining chapter … which will be read and reread, read and reread, for centuries and centuries to come."
Commenting on the significance of a run from California to New York, Sri Chinmoy said the West Coast state represents the adventure in newness that "begins in the Unknown and seeks to see, to feel and to become one with the Unknowable."
New York, on the other hand, he declared, embodies the "message-announcement of fulness that at every moment is transcending its dreams, its realities, its capacities and its promise to manifest the length and breadth of the entire world."
---
The Peace Meditation Group at the U.N. Choir  celebrated the Achievement with Song
---
Bansidhar's family joined him for the occasion
A trophy which included Photos from the journey was received ans shared by Bansidhar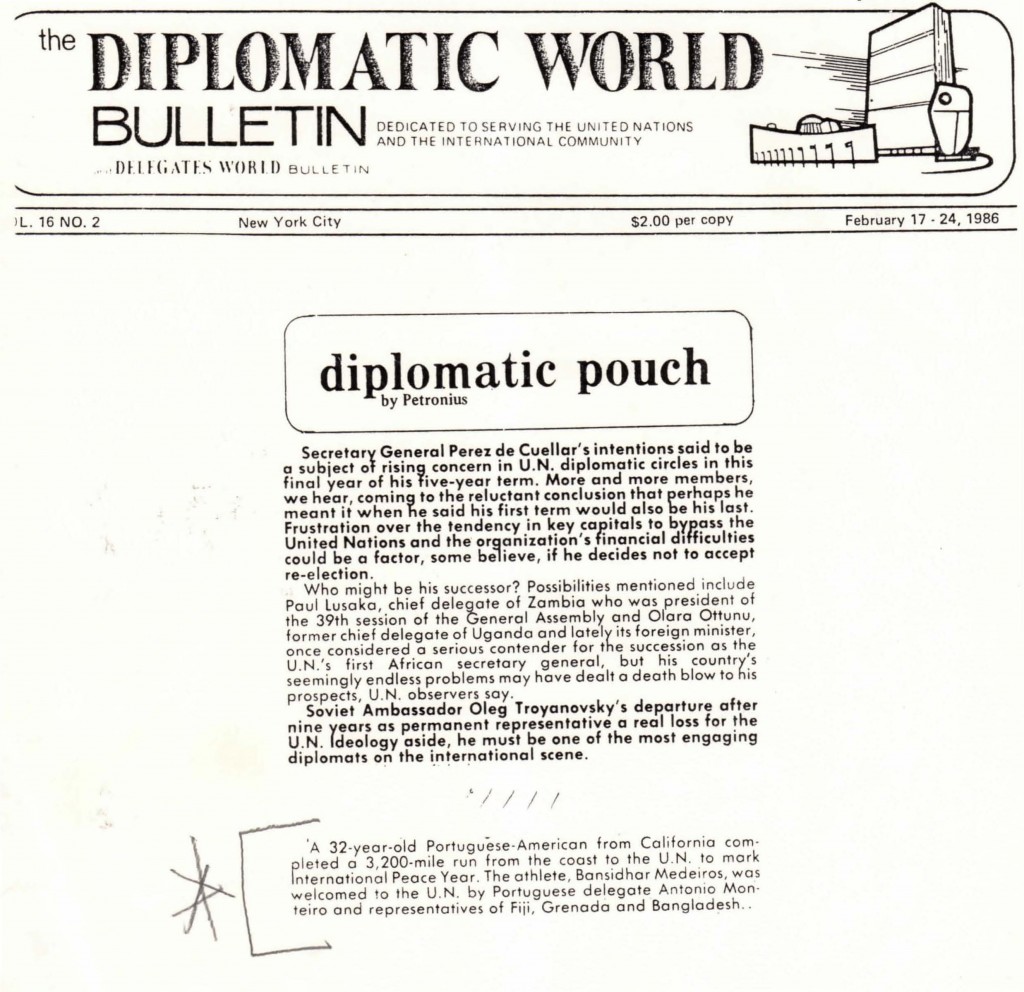 ---
Download PDF:
Click on image below for larger or different resolution Photo – image.