More EVENT  – PHOTOS

The Tagore Society of New York and Bharatiya Vidya Bhavan invited Sri Chinmoy to be the guest of honour at a programme held at the United Nations the evening of 8 May 1982 marking the 121st birthday of India's greatest poet, Rabindranath Tagore.
(Reference Note – SEE ALSO Rabindranath Tagore's 121st Birthday which includes excerpts of text and some ph0tos  which appeared in the "Meditation at the UN" Bulletin of  may-jun-1982.L)
Sri Chinmoy spoke and the meditation group singers performed two songs he had dedicated to Tagore.
The evening's programme also included a talk by the Reverend Donald S. Harrington, Senior Minister, Community Church of New York,  as well as performances of Tagore's songs and Indian dancing.
---
---
---
---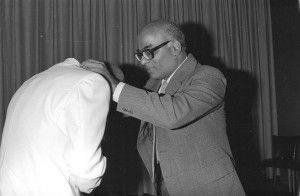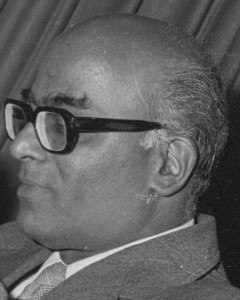 ---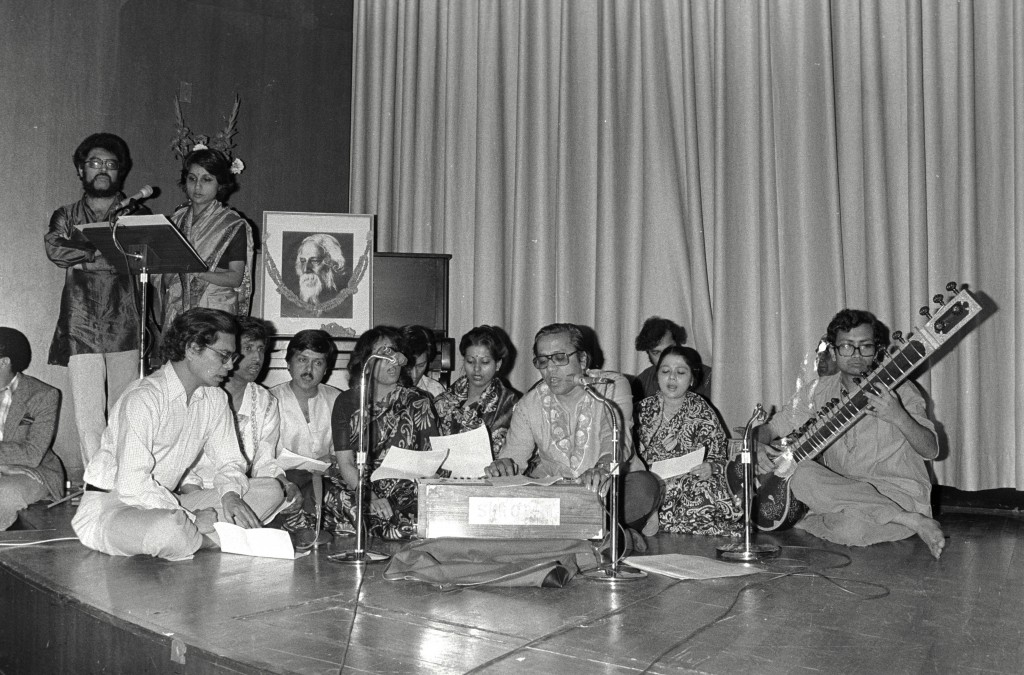 Click on images below to see larger or different resolution photo- Images:
See also Programme observed by the Meditation Group a few years earlier: Rabindranath Tagore 118th Birthday May 1979