On 18 December the Meditation Group Singers were invited to open an historic commemoration of the 200th anniversary of America's first Thanksgiving Day, which was observed by George Washington and his soldiers at Valley Forge on 18 December 1777. The singers performed Sri Chinmoy's songs "World Gratitude" and "O My America" for the programme, in which members of the armed forces, the clergy and the international community participated.
A letter of appreciation received by the Meditation Group is reproduced here .
* * * * * * * * * * * * * * * * * * *
Thanks
Giving
Square
National Thanksgiving Foundation
16 Jan 1978
Dear Sri Chinmoy,
The Meditation Group singers at Valley Forge started the national celebration of the 200th anniversary of America's First Thanksgiving as a nation. we wanted to express our thanks to you as leader and also to the Singers as a body for the beautiful words and music that were received by those attending.
As the leader, you have given continual support to the spiritual tradition which have made America great and good. You are giving inspiration to your students and to the world at large through the songs that we received – "America" and "World Gratitude".
For this beautiful moment we owe you personal thanks because your support made it possible.
We were sorry that your pressing engagements would not allow you to attend, but we were grateful that your personal representative, Kevin Keefe, could come.
At Valley Forge, at the moment of beginning of the deepest spiritual tradition we enjoy as a nation, we were rewarded with a vision of the people from many countries over the world who have joined with others on the American continent in serving the highest goals of the New World
Sincerely
National Thanksgiving Foundation
Peter Stewart
President
Sri Chinmoy
Meditation Group at the United Nations
* * * * * * * * * * * * * * * * * * *
Songs: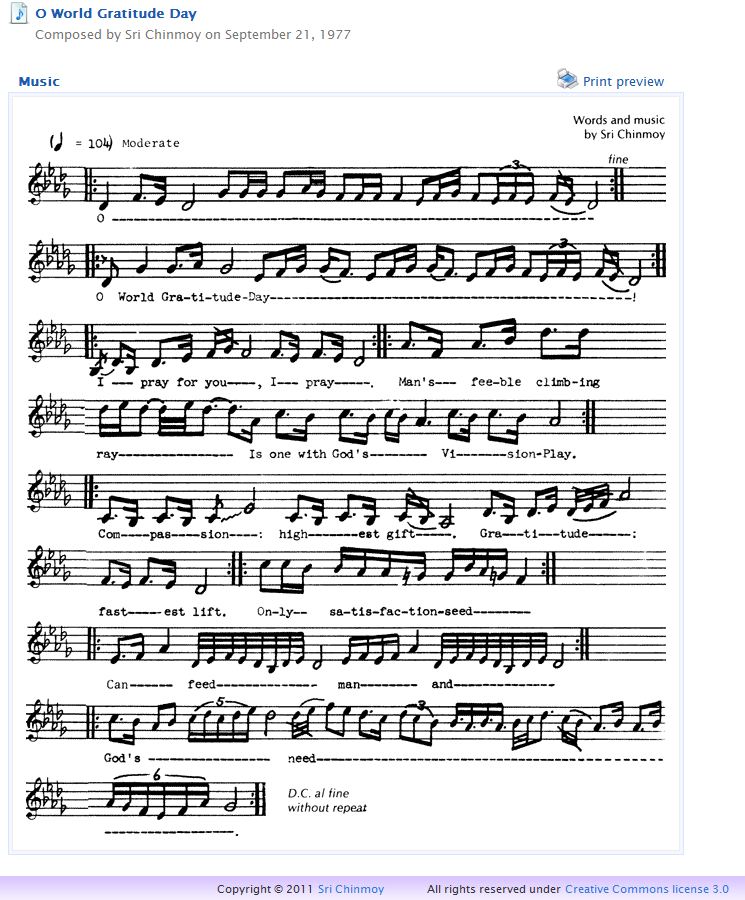 Page Image: