"At Home with the Lincolns"
was hosted by the meditation group as
A Special Bicentennial Benefit Play for UNICEF

Stan and Ishani Frankle. who researched and wrote the play, entertain us as Abraham Lincoln and his wife, Mary Todd. Using Lincoln's witty sayings, his colorful stories and personal reminiscences, they give a remarkable portrayal of the warm, folksy Lincoln manner.
Donations welcome at the door for UNICEF
Thursday. 1 July 1976, 1:00 P.M.
Dag Hammarskjold Auditorium
Light refreshments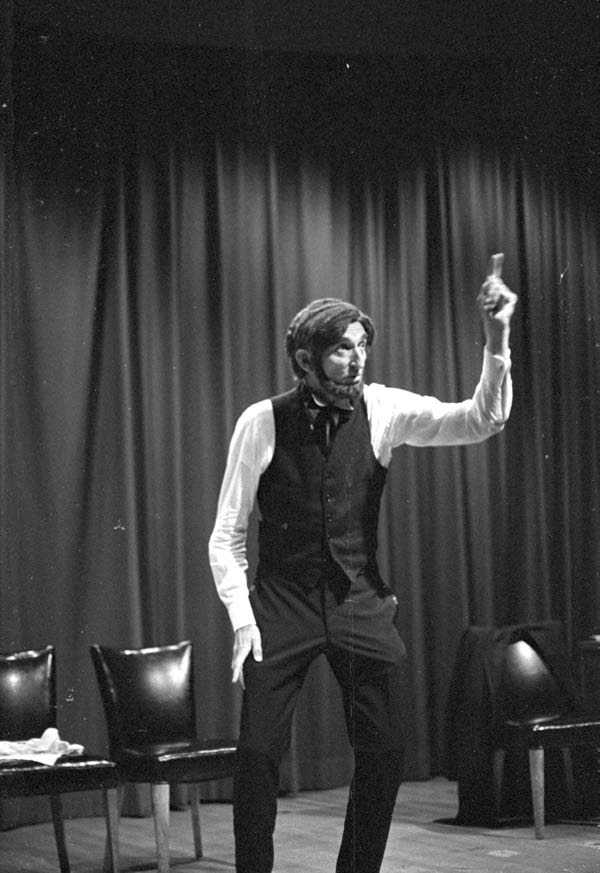 Members of the Peace Meditation Group also performed as part of the performance.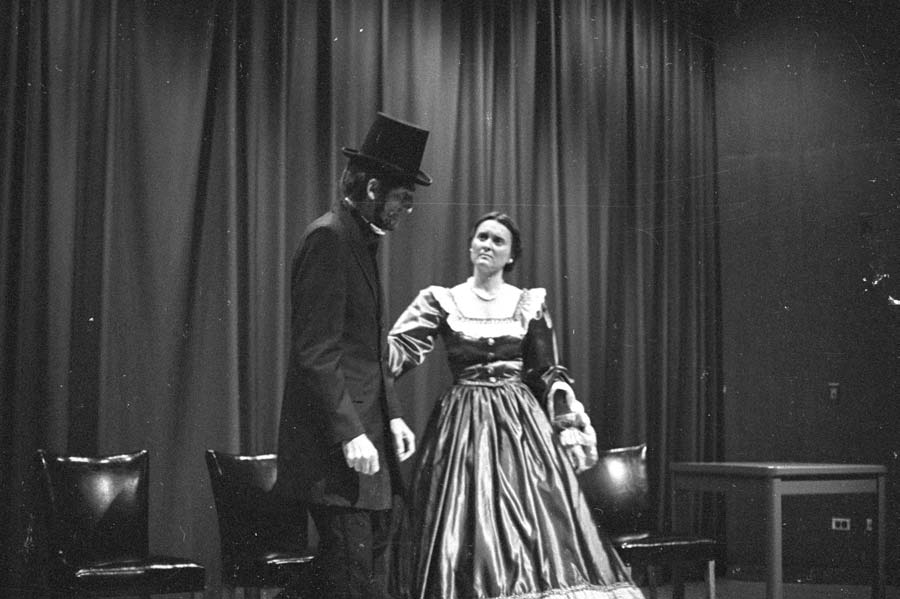 Gallery:
The Leader of the Peace Meditation Group encouraged the members to support and appreciate the good qualities of America especially during the year marking the 200th anniversary of the USA founding.
The Frankle's expressed their gratitude to Sri Chinmoy for his encouragement and inspiration in writing songs and scenes for a play honoring the USA bicentennial..
The Sacred Fire First published by Agni Press in 1975 is a play written by Sri Chinmoy as a devoted offering to the soul of America on the bicentennial of the founding of this country. Two scenes relevant to the Frankle's July 1976 performance interpret events from Abraham Lincoln's life ps://www.srichinmoylibrary.com/scf